Linking up with
Cole
again this week to tell you that Kroger has done it again!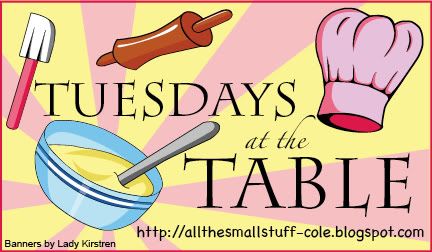 I, well we, Kroger and I, give you:
Baked Chicken Tenders With Citrus Rice,
a dish that is not only husband and toddler approved but healthy as well! (Serves 4-6)
Ingredients
For the tenders:
1/2 cup honey
2 Tbsp. apricot preserves or jam
2 1/2 lbs. skinless, boneless chicken breasts, cut into small strips (next time I will just buy the tenders)
2 1/2 cups panko bread crumbs
For citrus rice::
4 cups chicken stock (broth)
2 cups brown rice, rinsed
zest of 1 orange and 1 lemon
1 bottle citrus vinaigrette dressing ***
salt and pepper, to taste
***I didn't see this ingredient when making my grocery list and realized it much to late for a quick trip to grab some. Instead, I googled citrus vinaigrette dressing and managed to find a recipe with the ingredients I did have.
Directions
Chicken:
Preheat over to 350 degrees.
Coat baking sheet with nonstick cooking spray.
(Cut chicken breasts into strips. Salt and pepper chicken.)
Combine honey and preserves in a small bowl.
Brush honey mixture on both sides of chicken strip and dredge in panko crumbs. Place on coated baking sheet.
Bake 20 minutes on each side until lightly browned.
Rice:
Bring chicken stock to a boil over med-high heat.
Cook rice in broth as directed on package. (Mine took about 40 minutes)
Fluff the rice and place in a large serving bowl. Add orange zest and half of the lemon zest. Toss well with 1/2 cup of the vinaigrette.
Season with salt and pepper to taste.
Garnish with remaining lemon zest. Pair with a side of veggies (yes, Dr. Oz, I realize that my protein serving isn't in correct proportions to the veggies) and enjoy!