I promised Tiffany I'd be back to share a couple of my favorite blogs and am finally cashing in on that promise. It took close to forever, and jotting it down in my planner (the non Erin Condren one. I know; I know. Haters gonna hate!), and a reminder email from her, but here I am, so let's get the flatting started already shall we?
First stop on this little sharing journey brings us on over to Jess from
Them and Us
(former Dude and T*ree, and showing up on my tab as Wrangling Chaos -- she's in the midst of some blog
name changes.
). I've been reading her blog
like a stalker
for a while because I think she's one of the cool kids, but more recently have tried to be a more active commenter, and turns out, yep, she's a cool kid, but she's also super nice, full of great advice, and cracks me up several times a week. If that's not enough for you, her kids are adorable and also quite funny themselves. She tackles daily realities while also being transparent about some of the tougher parts of this whole parenting gig. And....if that's not enough, you can catch her here where you'll find her with several other mommas dishing out what they've learned along the way.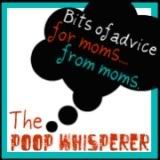 And while you are traveling around, go stop by to say hi to Lindsey at Something's Gotta Give, my in-real-life friend turned blog friend. We met through our moms' group, and our life stories overlap in a number of ways, and I am so grateful for her support and friendship. Lindsey chronicles her busy days of raising a sweet little toddler, cooking with allergy sensitivities, traveling, getting crafty with and without her son, and what I love most -- being stinking witty! She makes me smile; she'll make you smile. It's a win-win!
Thanks for such a fun link-up ladies!